For infants and children with developmental differences
A non-profit, nondenominational early intervention and training center
Serving the greater Dallas metroplex area
In 1961, two years after its founding, Dallas Center, Inc.–then known as Angels, Inc.– was officially chartered by the State of Texas as a private, not-for-profit, nondenominational school for children with developmental differences. Operating initially out of a farmhouse on Peavy Road, Angels, Inc. served children ages six to thirteen with developmental disabilities.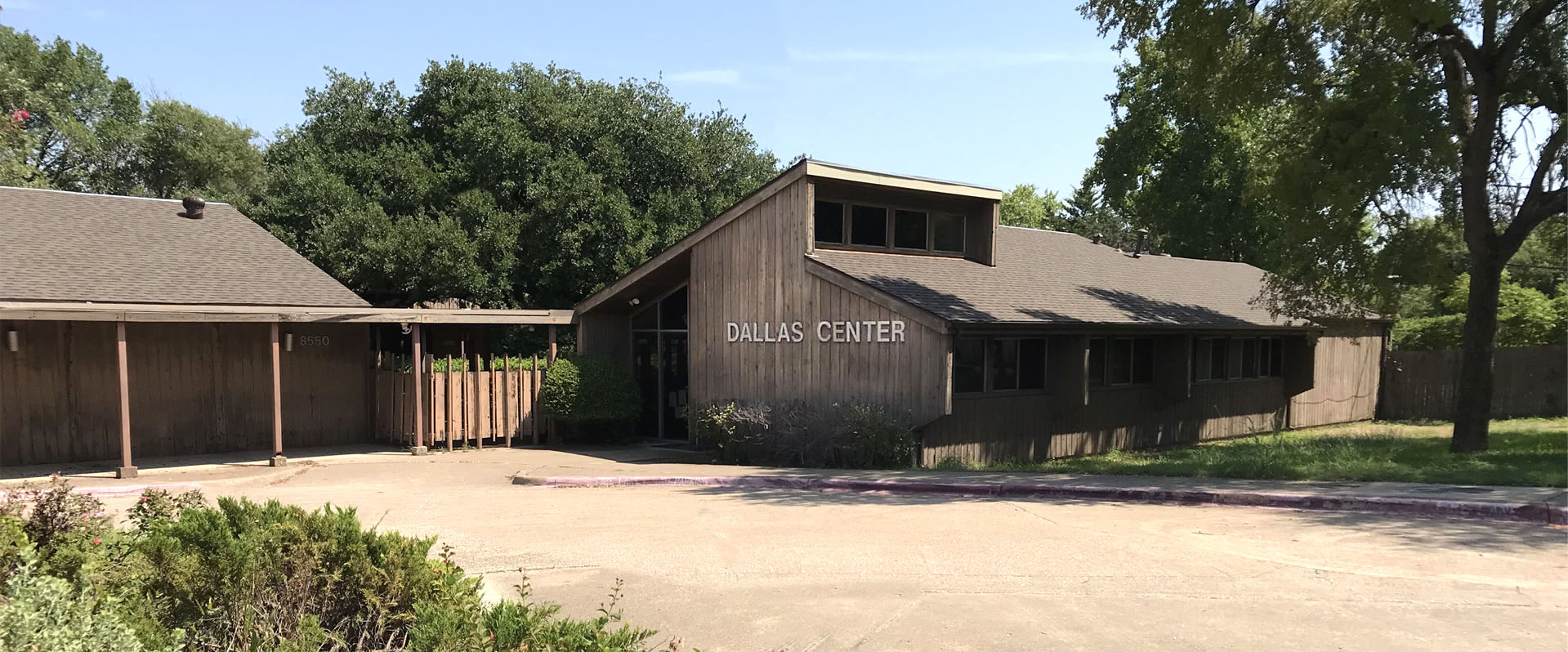 As enrollment grew, Angels, Inc. moved in and out of several temporary facilities. A permanent facility became a reality in 1976 with the donation of a tract of land. The next year marked the expansion of services to meet the needs of infants and young children.
Today, Dallas Center is committed to providing services to individuals in the least restrictive environment in order for them to realize their full potential and participate in the mainstream of life to the highest degree possible.
Dallas Center works in compliance with: Texas Health and Human Services/Early Childhood Intervention, Texas Health and Human Services/Intellectual and Developmental Disability, and U.S. Department of Labor.
For information on the programs available through Dallas Center, contact our office at [214] 328-4309 voice, [214] 328-7486 fax, or by email at DallasCenter@DallasCenter.org.
To make a tax-deductible contribution to Dallas Center, please contact our director at the same numbers: [214] 328-4309 voice and [214] 328-7486 fax, or by email at DallasCenter@DallasCenter.org